McKellar's map of Brisbane, Sheet 7 (1895)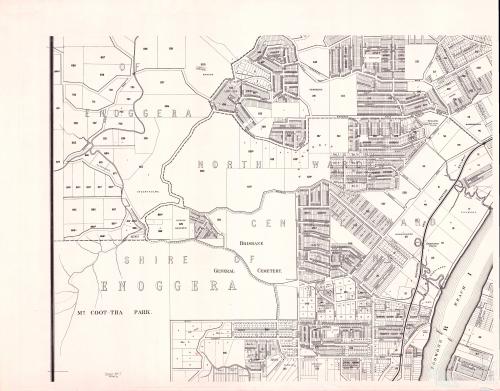 This is Sheet 7 from a series of maps drawn by the government lithographer A.R. McKellar in 1895. This map shows the Milton Reach of the river and the area to the west up to Mount Coot-tha. You would already be familiar with this map's depiction of Western Creek — it is the one shown at the top of this page and all throughout this website.
You can see explore the original version at the Queensland Historical Atlas.
Google Earth portal
You can explore a specially prepared version of this map in the Google Earth window below.
Google Earth data
You can explore this map in the standalone version of Google Earth by opening (or downloading and then opening) this file.
Last modified: April 13, 2013